Have been using Mac machine for one year, two years or more? Do you really know your Mac OS X well? In fact, Mac OS X has many cool hidden features that even the best of us probably don't know. In this article, we'll help to remind you of those amazing things that you forgot your Mac could do. Please note that some hidden features we talk about might need recent versions of OS X.
1. Quickly Quit or Hide Running Apps
To quickly close or hide running apps, you can simply use the keyboard shortcut Command-Tab to help. Keep holding Command and Tab through the running apps. When you come to the app that you attempt to quit or hide, just press wither Q to close or H to hide it.
2. Type with your Voice
Amazingly, Dictation has an excellent performance on Mac OS X. You only need to press the Fn key twice and then start speaking. And then press Fn key one more time to let it change speech into text.
3. Run Windows on Mac
Want to run Windows because you need to use a Windows application that has no equivalent on Mac once in a while? No problem. You can install Windows on Mac. Just use a built-in utility named Boot Camp to help you. If you're using Mac OS X v10.5 or Mac OS X v10.6, the Boot Camp support software is on the Mac OS X installation DVD. For OS X Lion v10.7 or later Windows drivers are automatically downloaded from Boot Camp Assistant. For more information about how to install Windows on Mac with the help of Boot Camp, please read this article.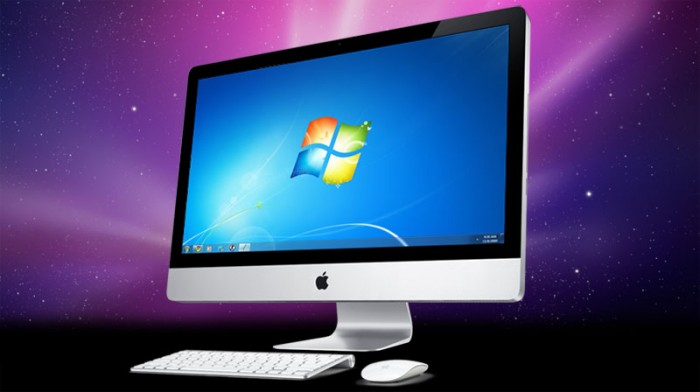 4. Sign Your Documents
Preview is given the ability to sign digital documents even though you have no digital signature yet. You just need to open Preview's preference, navigate to the Signature tab and then click "+". Next, get ready a white piece of paper and sign your name on it. When finishes, hold it up to the Mac's webcam. And then line it up and click Accept. That's it.
Note: if you attempt to use the signature in the future, please remember to check the "Save this signature for use after Preview quits" box.
5. Use QuickTime to Share Videos
Usually, when we want to upload a video to YouTube for sharing, we will go to the YouTube website. In fact, there is another easy way to share videos-use QuickTime Player. Open your video in QuickTime Player and then click on the Share icon in QuickTime Player. And then choose YouTube. You'll be asked to log in for the first time. And then you are brought to options for delivering the video tags, description, and grouping them.
6. Get Directions
When planning a trip, we get started with planning the routes. Apple Maps, a new app in Mavericks, helps you get directions easily. It offers a Get Direction feature, which provides the alternative routes where available. This is how to use it:
a) Open Map, click on the Directions button
b) on the right tab, there are Start field and End field. If you are not starting from your current location, just type your starting point and your end point
c) Below the Start and End field, there are vehicle and person icon. If you click the vehicle icon, it will give you driving directions; if you click the person icon, it will give you walking directions.
d) Your directions will appear then.
7. Emoji
There are emoji on OS X. To reach them is so easy. Press Control-Command-Space shortcuts to open the special characters window
8. Make Keyboard Shortcut
There are built-in shortcuts that are put in by developers on Mac, which bring great convenience. In fact, we can also create desired keyboard shortcuts by ourselves. Here is the instructions:
a) Go to System Preference, choose Keyboard, and then Application Shortcuts
b) Click the plus "+" icon to add a new shortcut
c) From the drop-down list of "Application", you can select which app you are going to apply it to
d) In the "Menu Title", enter the exact name of the menu command you want to add
e) In the "Keyboard Shortcut" field, select a unique key combination
f) Click "Add" button to apply the created keyboard shortcut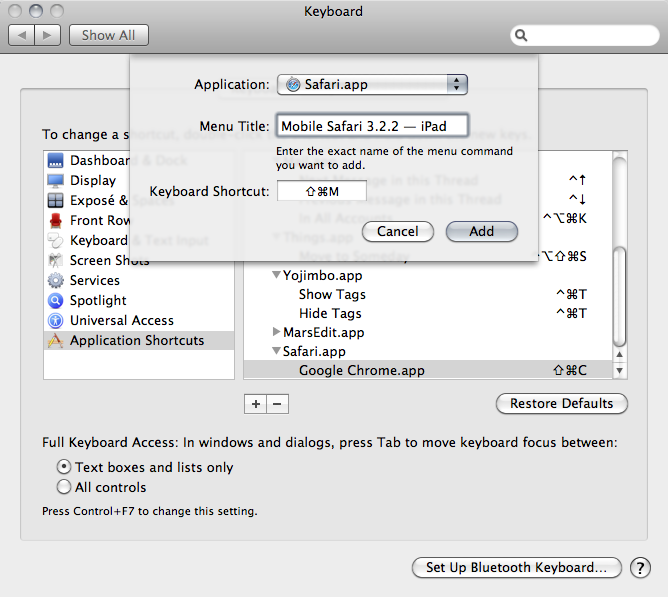 9. Open Safari's Bookmarks More Faster
To place a bookmark in Safari's Bookmark makes it more easier and faster to open a desired website. Want to make it much faster? You can. You should notice that when a site is placed in the bookmark bar, it is assigned a keyboard shortcut according to its position. For example, to open the first site in the bar, you just need to press Command-1, to access the second, press Command-2, and so on. Things are speeded up much more!
10. Duplicate Open File
Sometimes we want to do "Save As" operation to an open file. But the case is the Save As options is missed on many of the apps on Mac. So, what can we do to duplicate an open file when there is no Save As option? Well, just click on the file name at the top, and there should be a drop-down menu with options. Select Duplicate and then you can copy the file.